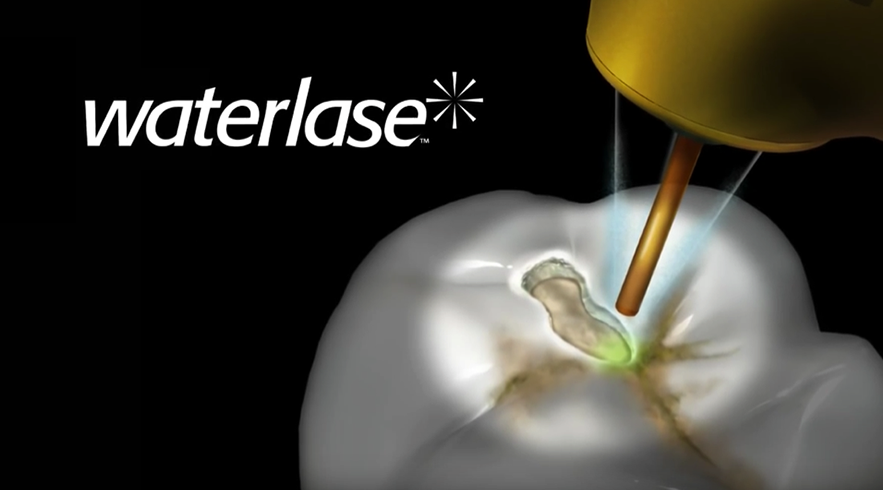 The Waterlase MD is a revolutionary dental device that uses a combination of laser energy and water to perform many traditional dental procedures without anesthesia or pain. The Waterlase MD, uses a less invasive approach that conserves healthy tooth structure, which helps teeth function better and last longer.

When the traditional dental drill is used, heat and vibration are the major causes of most of the pain. The Waterlase MD works so fast and avoids both heat and vibration, so the tooth nerve can't respond to register pain. This means no shots or the numb feeling after the dental visit.
The Waterlase MD can also perform many soft tissue or gum procedures with little or no discomfort or bleeding.